Attended Events
October 5-7, 2021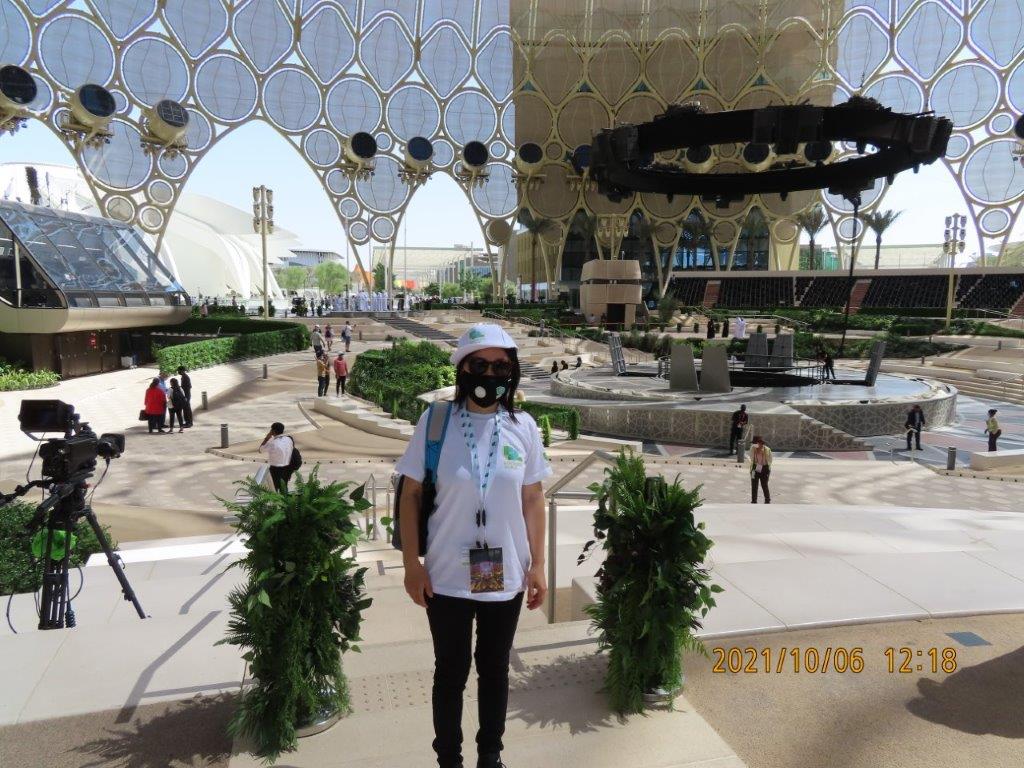 Dubai Solar Show 2021
Earlier this month, our team members – Ragi (CTO) and Lan (CEO), attended Dubai Solar Show 2021, where the main theme was sustainability in energy and smart buildings. It was an excellent opportunity to see the latest technological advancements and discuss the latest trends related to energy, water conservation, saving natural resources and building a sustainable environment. We find that a "smart building" approach has a shared vision as a "smart office":
Both are aiming for a sustainable decarbonized future;
Both are aiming to increase performance and efficiency;
Both have the main challenge "Retrofitting " and conflict of different retrofitting ideas and lack of target clarity;
Both aim for a resilient operation (you want to keep operating even if you are not physically present at your office or building);
Both are Human-centric and need to mimic the human element in its environment (whether a building or an office).
October 17-21, 2021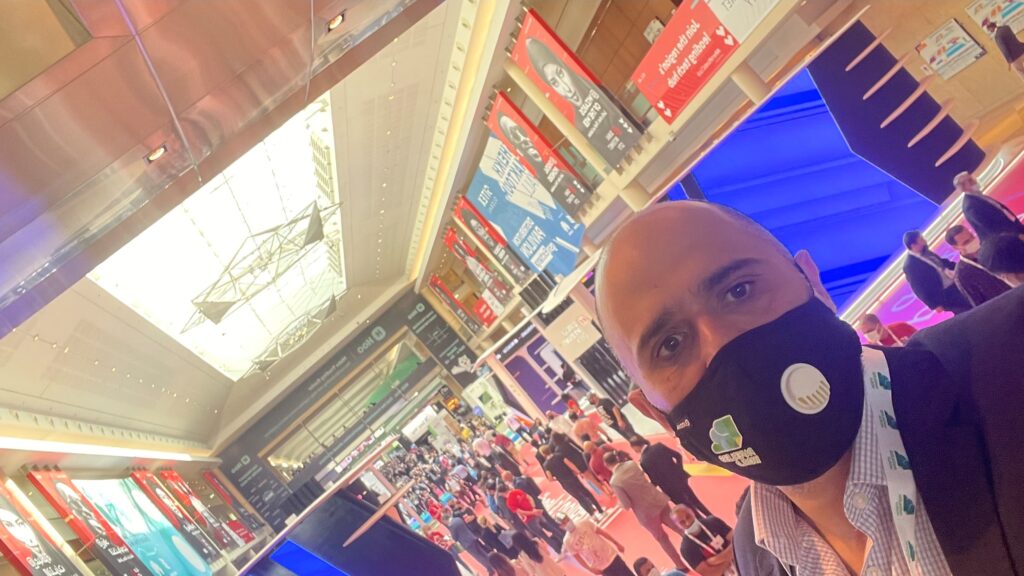 GITEX Global Dubai 2021
Last week on behalf of Paperless World, our CTO, Ragi, visited the GITEX Global – the biggest ICT show in the Middle East and Africa.
To better understand the market intelligence regarding digitization and paperless work environment shift, Ragi visited the Dubai Paperless strategy booth. He attended a presentation to explore Dubai Government's plans to shift to a paperless process.
It is undeniable that the #paperlessworld is now a global movement that will increase business efficiency by reducing time and cost impact and leaving a positive environmental impact.
November 15-18, 2021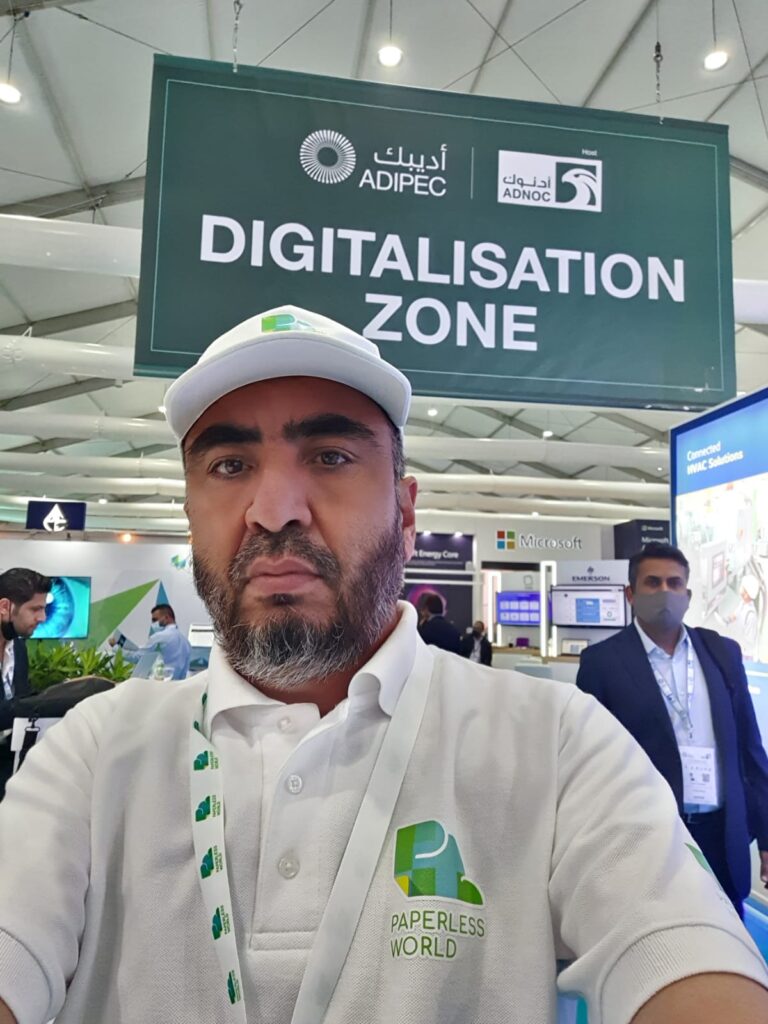 ADIPEC Exhibition and Conference
Our COO, Muhammad Ishfaq, has visited the Abu Dhabi International Petroleum Exhibition & Conference (ADIPEC) on behalf of Paperless World. It is the world's most influential meeting place where oil, gas and energy companies and professionals convene in-person, safely and securely, to engage and identify the opportunities that will unlock new value in an evolving energy landscape.
The exhibition provided great opportunities for buyers and sellers to meet, learn, network, do business and discover new products, solutions and technologies from over 2,000 exhibiting companies, which included over 51 NOCs, IOCs and IECs as well as 26 international country pavilions, providing a world-class environment for trade across the industry's full value chain.
Events you may be interested in
International Conference on Digital Libraries, Knowledge, Information and Data in Open Access Society
International Conference on Digital Libraries, Knowledge, Information and Data in Open Access Society aims to bring together leading academic scientists, researchers and research scholars to exchange and share their experiences and research results on all aspects of Digital Libraries, Knowledge, Information and Data in Open Access Society. Read more

CANADA'S SAAS CONFERENCE
Since 2016, SAAS NORTH has been recognized as the Canadian hub for rapidly-scaling SaaS founders and their teams – connecting thousands of entrepreneurs. Whether your SaaS has gone stratospheric, or you fought a never-ending dumpster fire in '20-'21, we know you re-wrote your scaling playbook. Read more

aim10x global 2022
We live in uncertain times for tech and business. aim10x global 2022 is our largest digital transformation event to date. Through keynotes with C-Suite executives and interactive industry roundtables, we will provide you a platform to learn from firsthand digital transformation experience. Read more
Collision 2022
We live in uncertain times for tech and business. We're welcoming the people who are tackling the big challenges facing industry today. Our content covers topics ranging from data science and content to autotech and environmental sustainability. Read more
2022 Legal Summit Series: Simple Steps for Going Paperless
You can boost your business's productivity and efficiency by going paperless. Transitioning to a paperless office will save you time, money, and paper and now is the time to do it. Putting a plan in place is the first step. Read more


Digital Around the World 2022
For 24 hours non-stop, region by region, time zone by time zone, top-level international speakers will be presenting and discussing the last technological innovations and trends in digital transformation. 24 high-level sessions with keynote speakers will be developed and moderated consecutively from various countries in Europe, the Americas, the Asia/Pacific region and Africa. A worldwide community of industry experts, researchers and specialized media will have the opportunity to follow and interact in the debates. Read more
K2's Paperless Office
Would you like to find important documents in 10 seconds or less? Would you like to ensure that all your digital information is safe and secure? Would you like to improve workflow efficiency? Of course you would, and with a bit of planning and guidance, you will be on your way to realizing these and other benefits associated with a paperless office. Of course, no one expects a completely "paperless" office, but reducing the amount of paper we shuffle can lead to tremendous rewards. In this course, you will learn best practices and proven processes for effective document management.
Read more